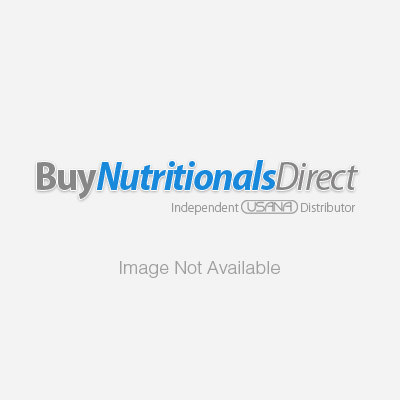 SSL Certificate
Vitamins
Buy USANA products online and receive special discounts on USANA's vitamin and nutritional products
Usanimals support healthy growth and development for children ages 13 mos. to 12 yrs. Usanimals provide an excellent range of the essential vitamins, minerals, and antioxidants your child needs for healthy immune function, energy levels, bone support, and brain development.* The great-tasting natural wild berry flavor makes each supplement a treat. Parents love Usanimals too, because USANA uses only natural flavors and sweeteners.

New! Introducing USANA CellSentials™

The new technology in the USANA CellSentials™ are replacing the USANA Essentials.

USANA's triple-action cellular nutrition system: Core Minerals and Vita-Antioxidant* We added the revolutionary USANA InCelligence Technology™ to the world's highest-rated nutritional supplement to create CellSentials. It's like nothing available today. The powerful combination of Core Minerals and Vita-Antioxidant form the advanced cellular nutrition system your body needs to unlock vibrant health. CellSentials represents a dramatic step forward in personalized nutrition. Expertise, diligent research, and bold innovation have come together to change the future of cellular nutrition.



Body Rox supports healthy growth and development for growing teenagers ages 13 - 17 years old. Strong bones, healthy muscles, and great-looking skin later in life can depend on the nutrition received during this stage of growth. Body Rox provides an unparalleled range of antioxidants for protection against oxidative stress while supporting a health immune system.* This formula helps compensate for teens' erratic eating habits.
The Mega Antioxidant without Vitamin K offers an unparalleled and advanced range of antioxidant nutrients for protection against oxidative stress, the cell-damaging process that results from environmental pollutants and natural aging.* Complete, effective combinations of nutrients are needed to provide a foundation for good health. For the best results, Mega Antioxidant should be taken with Chelated Mineral. You also save when ordering the Essentials for adults together in one pack!



SALE! Get a special 20% off on the Babycare Prenatal Essentials for a LIMITED time only!

When you're pregnant, your nutritional needs are even greater than usual. When it comes to getting the best nutrition for you and your baby, start with the carefully formulated BabyCare Prenatal Essentials, comprised of BabyCare Prenatal Mega Antioxidant and Chelated Mineral. Both provide advanced levels of the essential vitamins and minerals you need to safely support your health and the healthy growth and development of your baby—from before conception until you stop nursing.