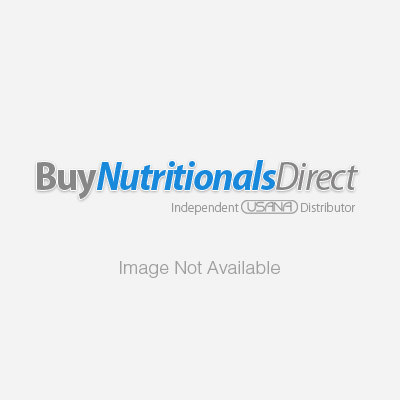 SSL Certificate
Vitamins
Buy USANA products online and receive special discounts on USANA's vitamin and nutritional products
The new technology in the USANA CellSentials™ replaced the USANA Essentials. USANA's triple-action cellular nutrition system contains the Core Minerals and Vita-Antioxidant.* USANA added the revolutionary USANA InCelligence Technology™ to the world's highest-rated nutritional supplement to create CellSentials. It's like nothing available today. The powerful combination of Core Minerals and Vita-Antioxidant form the advanced cellular nutrition system your body needs to unlock vibrant health. CellSentials represents a dramatic step forward in personalized nutrition. Expertise, diligent research, and bold innovation have come together to change the future of cellular nutrition.



New! Vita-Antioxidant is just one half of USANA's triple-action cellular nutrition system that delivers the essential micronutrition needed for the optimal health of your cells. And only Vita-Antioxidant is formulated with USANA's patent-pending InCelligence Complex.

The Mega Antioxidant without Vitamin K offers an unparalleled and advanced range of antioxidant nutrients for protection against oxidative stress, the cell-damaging process that results from environmental pollutants and natural aging.* Complete, effective combinations of nutrients are needed to provide a foundation for good health. For the best results, Mega Antioxidant should be taken with Chelated Mineral. You also save when ordering the Essentials for adults together in one pack!


New Product! Core Minerals is a premium blend of a broad range of essential minerals designed to not only optimally nourish your cells but also support the activity of the InCelligence Complex in Vita-Antioxidant.

For Adults: New! The Healthpak now contains the USANA InCelligence Technology™. This vitamin pack is a comprehensive nutritional supplement that fits a busy life. The Healthpak contains 28 convenient AM and PM packets that bring health wherever your busy day takes you. USANA's Healthpak delivers a full-body approach to supplementation and is packaged in convenient single pouches. This enhanced Healthpak contains—the USANA® CellSentials™, MagneCal D™, and the CellSentials™ Booster.